Hello, I'm N.
Fr/ita Bologna based cartoonist, illustrator and graphic designer.
I work as freelance for newspapers, magazines, books, editorial and music projects.

CLIENTS & COLLABORATIONS
LaLettura (Corriere della Sera), Mondadori Electa, Rizzoli, Ponte alle Grazie (Salani), Il Tascabile (Treccani), FilmTV, Effe, Granta Italia, Illustrati (Logos), Neuroblasto Magazine, TINALS (This is Is Not A Love Song), Verticalismi, Lök Magazine and more.

COLLECTIVE PROJECTS
2012 Lucha Libre
A palyndrome italian indipendent magazine about illustration and critical narrative. Check it out!

EXHIBITIONS
2018 ONIRO(s) @Cinemanía, Mexico City
2017 The color of words. The author's artworks in the cultural supplement of Corriere della Sera @La Triennale di Milano, Milan
Ladies not gentleman @Spazio Workshop, Milan
Yellow Kim Press @Leoncavallo, Milan
2016 Wow Draisina 200 @Parrocchia Di S. Sigismondo, Gaiole in Chianti
2015 Lucha Libre #2 Release Party @CSOA Lambretta, Milan
2014 Gendersheet @Tuba Women's Library, Rome
2013 Lucha Libre #1 Release Party @La Posteria, Milan
2012 Libre #0 Release Party @Spazio Concept, Milan



© All rights are reserved by the author



☞ "I was killing when killing wasn't cool"
is an 8-page comic by Al Columbia ☜
T-ERROR 404


︎Nathalie Cohen + Andrea Lavagnini︎


My illustration about the extinctions of biodiversity and the devastations of the Capitalocene on earth published on LaLettura, Corriere della Sera.




This time of global quarantine has changed our daily life and also our nighttime. Unusual images, nightmares, wanderings, quarantine backgrounds come alive through our dreams. Quarantine Dreams is a project that aims to create a collective space to share our dreams from these nights of quarantine.

www.quarantinedreams.app


︎ ︎





Something about playing with vulnerability and strength.
Inspired by the master Nobuyoshi Araki.
TINALS is a project created and developed by Andrea Provinciali.
A collection of paper tapes, each one illustrated by a love song.

I illustrated Gloomy Sunday by Billie Holiday, take a look here!

www.thisisnotalovesong.it




| l y r i c s |

Sunday is gloomy,
My hours are slumberless
Dearest the shadows
I live with are numberless
Little white flowers
Will never awaken you
Not where the black coach of
Sorrow has taken you
Angels have no thought
Of ever returning you
Would they be angry
If I thought of joining you?

Gloomy Sunday

Gloomy is Sunday,
With shadows I spend it all
My heart and I
Have decided to end it all
Soon there'll be candles
And prayers that are said I know
Let them not weep
Let them know that I'm glad to go
Death is no dream
For in death I'm caressin' you
With the last breath of my soul
I'll be blessin' you

Gloomy Sunday

Dreaming, I was only dreaming
I wake and I find you asleep
In the deep of my heart, dear
Darling I hope
That my dream never haunted you
My heart is tellin' you
How much I wanted you
Gloomy Sunday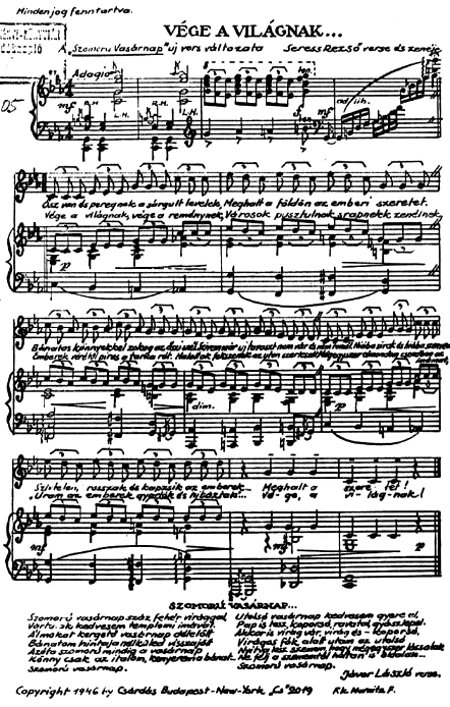 This project was born following the reading of the surrealist short story called "The Nose" by Nikolaj Gogol'.
It is an experimental comic book for adults readers.
The product has not been tested on rabbits, cats, dogs or little rats.
Please, read it after meals.




Coloured version:





The one who was cut-out the nose.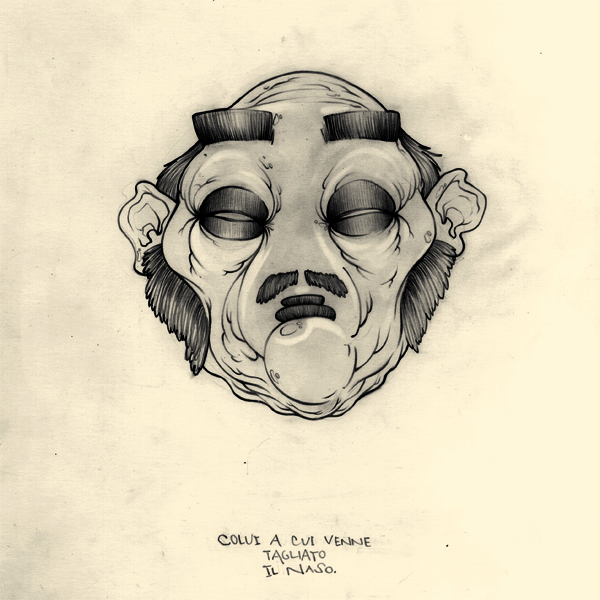 An inked reflection on the elaborate comic language.
IV | Handmade sketchbook
Japanese six-eyed bookbinding
50 sheets | 90 g
Trim size A4 +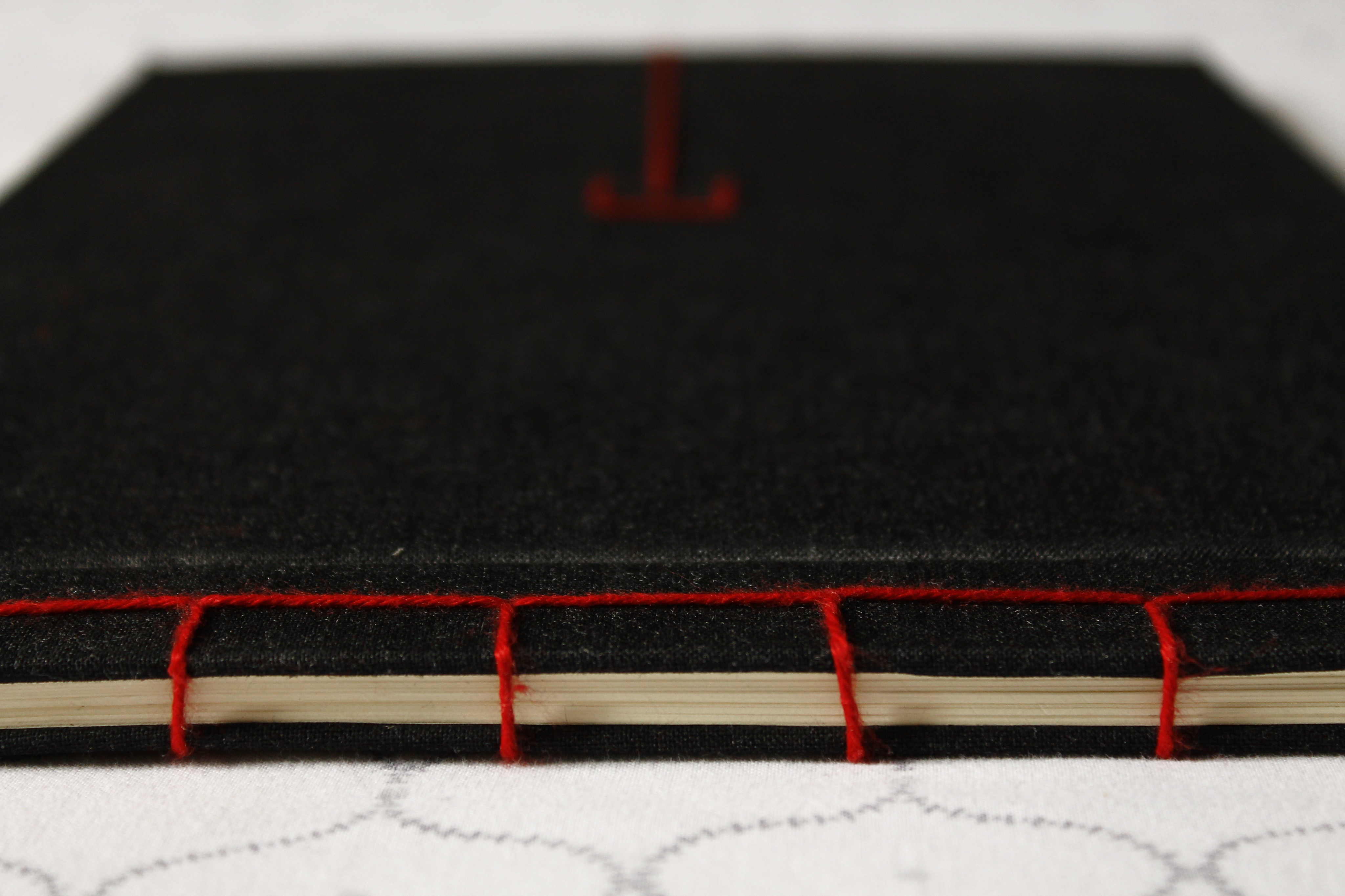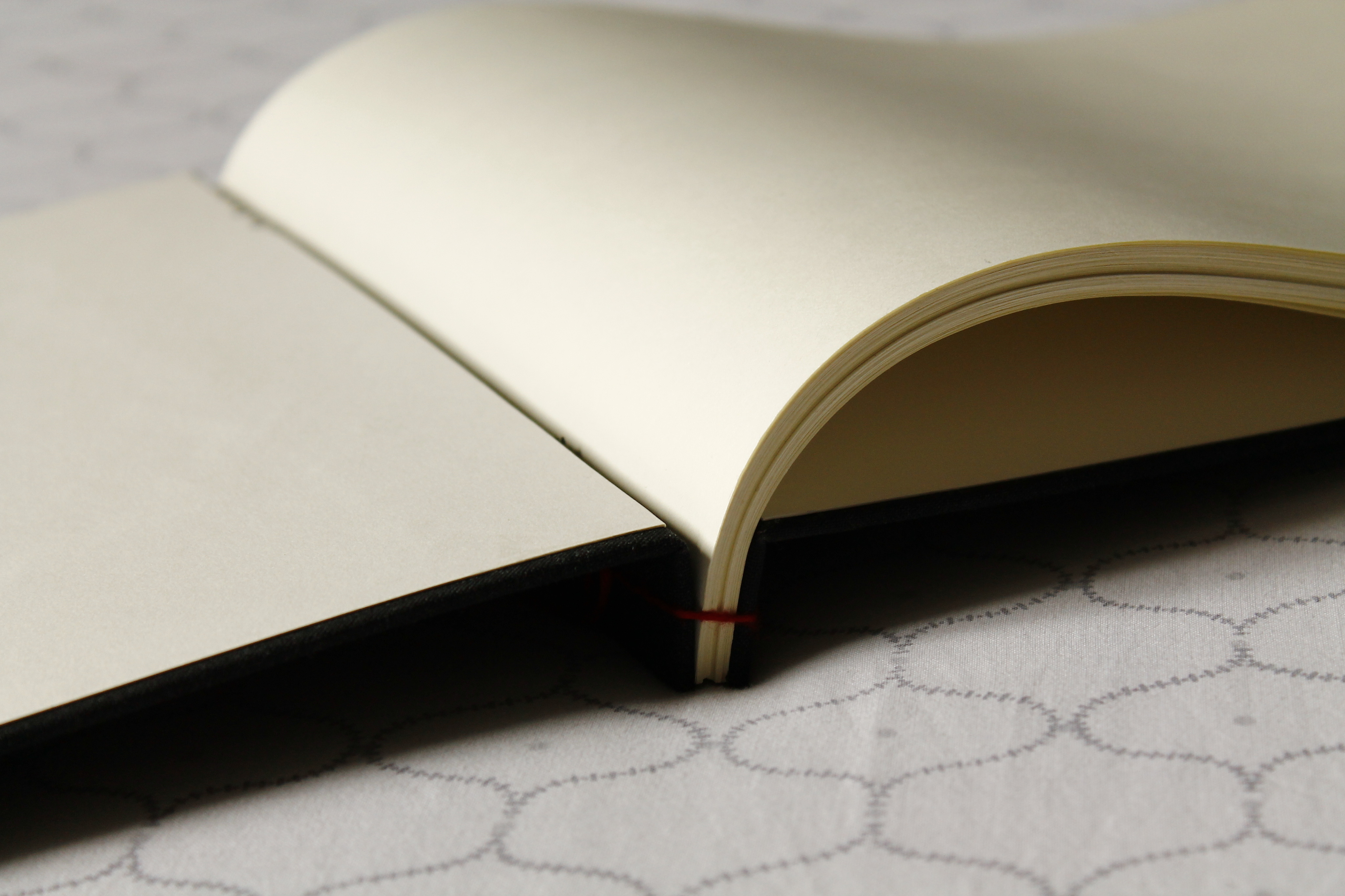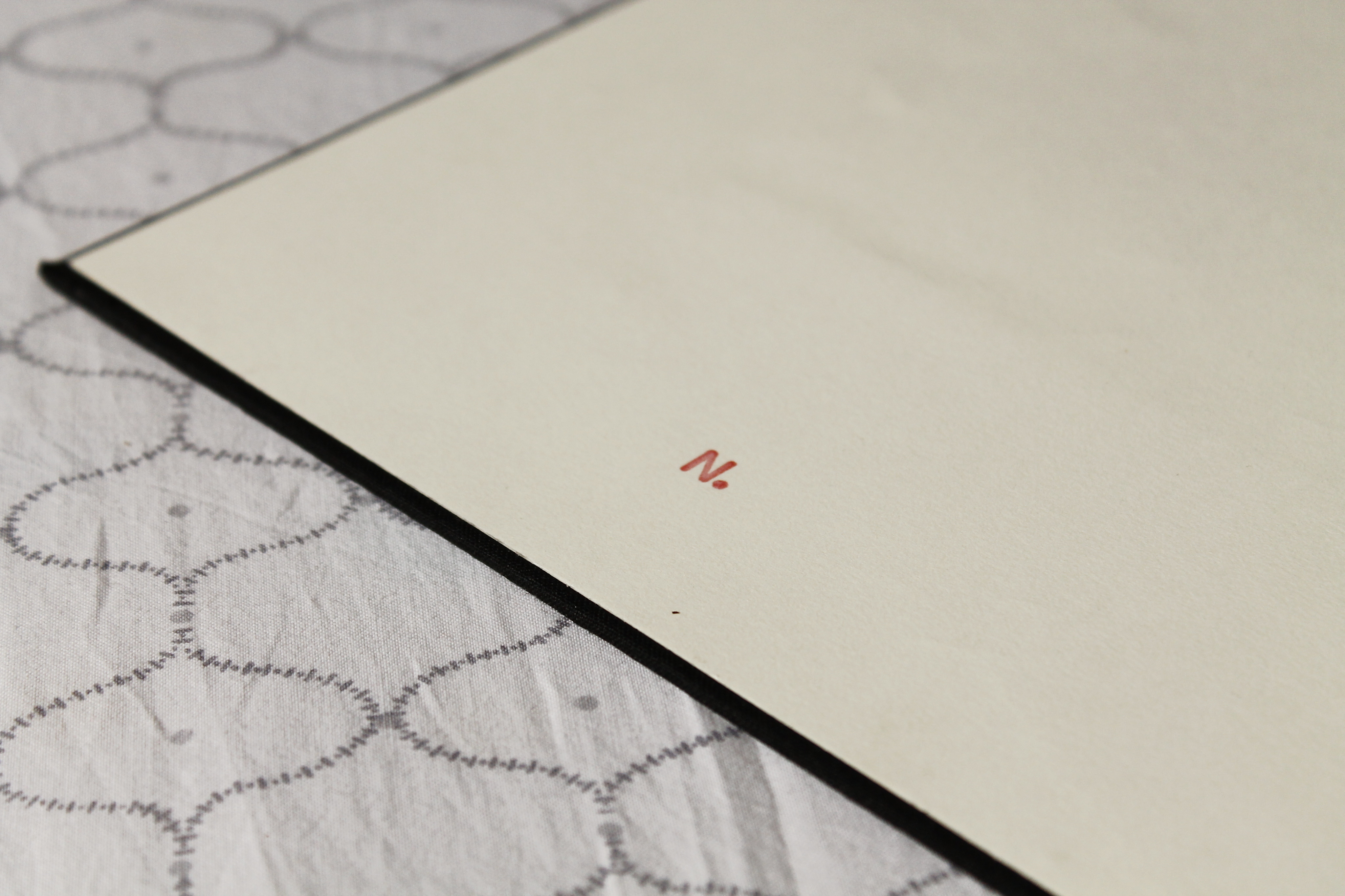 I | Agenda
120 sheets | 90 g
Trim size 22 x 15,5 cm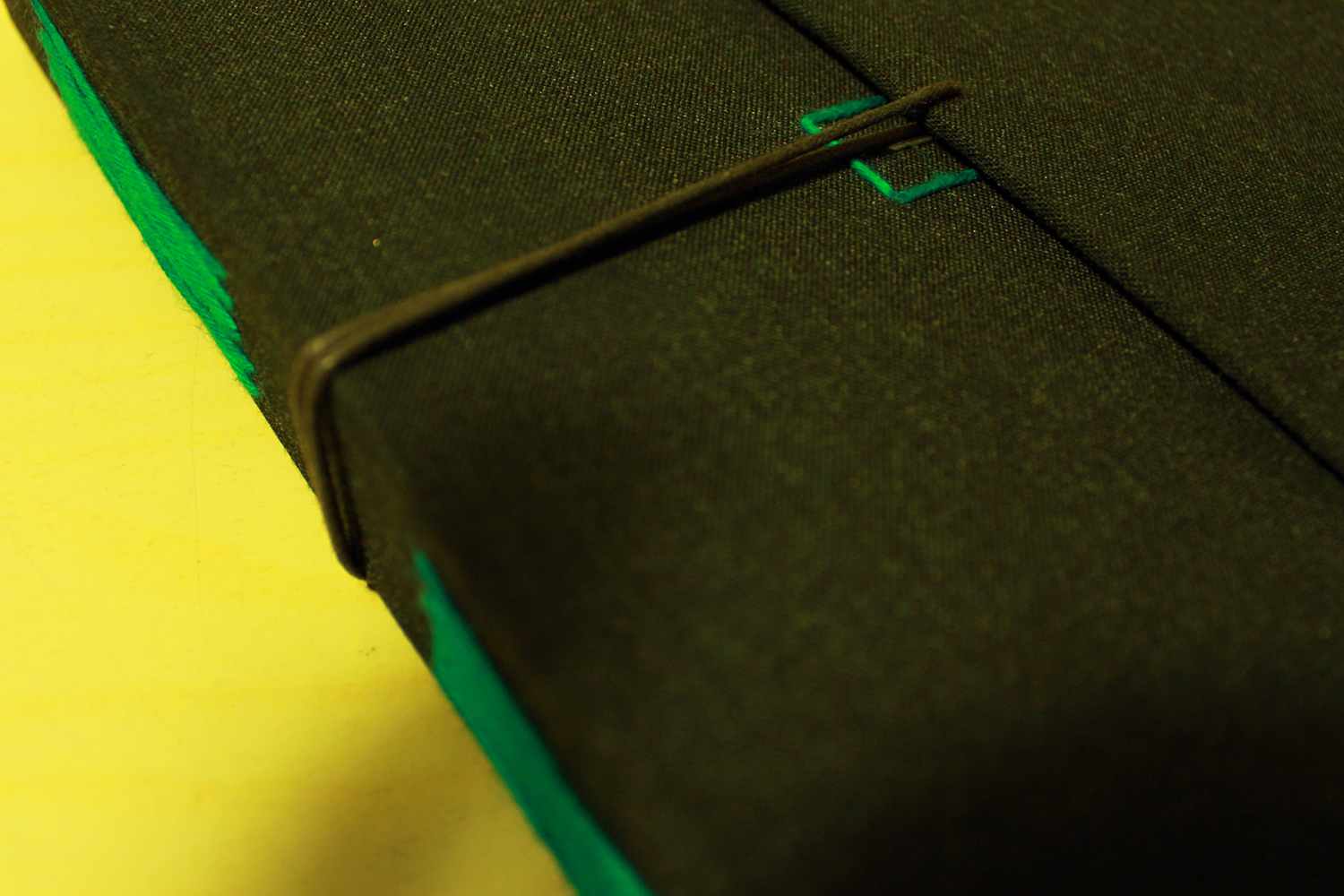 ✦ I accept commissions for customized handmade books. Please contact me for more information ✦